A couple of months ago, Ancestry updated their DNA ethnicity results so I thought I might compare from my previous results.
Sue's results
Mum's results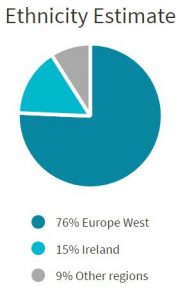 Dad's results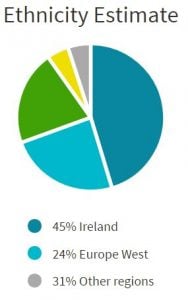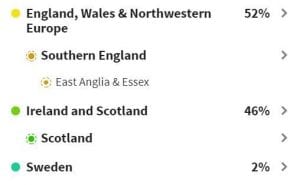 Philip (brother) only has results for 2018
As you can see, my family are virtually totally Western European but especially from Great Britain.  The paper trail I have for mum matches her DNA trail, but dad's paper trail is changing every day due to the DNA  results.
Originally I had no Irish in dad's paper trail but I have now found three possible lines back to that country.
Readers: When your results were updated, did you notice much of a change?