#52ancestors theme for week 4 is 'Invite to dinner'  I knew exactly who was coming to my dinner party.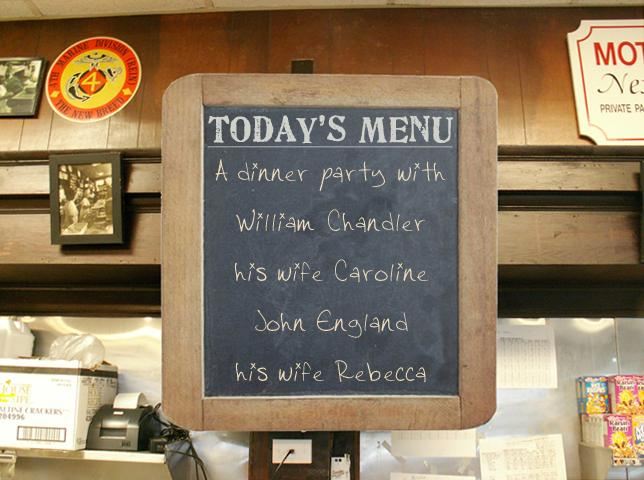 William Chandler and his wife Caroline Chandler nee Bryant and John England and his wife Rebecca England nee Jackson are my great great grandparents on my mother's paternal line.
I have already written some posts about William and Caroline as well as others on John and Rebecca.
But the reason I want to ask them to dinner is I have a lot of questions to ask them. I have settled for three questions per person.
William:
Where exactly were you born and when?
Who are your parents?
Did you know Caroline and her family before you came to Tasmania in 1855?
Caroline
Who was your father and what was your mother's maiden name?
What happened to Charles before you and your mother came out to Tasmania?
Did you know William back in England and did he ask for you to emigrate to Tasmania?
John
Do you think your life in Tasmania was an improvement over life in Yorkshire?
Who were your parents?
How did you get to know Rebecca once you were both in Tasmania?
Rebecca
I know your father was William but what was your mother's full name?
How is Sarah (Jane) Steele related to you?
What relation was Ann Jackson to you?
This would be an interesting dinner party as William and Caroline were free arrivals to Tasmania while John and Rebecca came at their majesty's request (convicts). I wonder if this would make any difference to the conversation.  William's family were into gardening while John was an iron moulder. The Chandler family lived in Sandy Bay while the England family were around Molle St, Barrack St and Goulburn St in South Hobart.
William and Caroline's daughter Julia married John and Rebecca's son Henry in 1885. I wonder how the two met. Maybe a local church?