Just before Christmas, I uploaded my tree as a GEDCOM to the website DNA Painter.
I used the tool called Ancestral Trees. This created a fan type tree, showing which of my grandparents I had found and added to my tree. Dad's side of the tree was always very bare while mum's was well covered up to 3x grandparents and even further out.
Make a comparison now on dad's side.
November 2019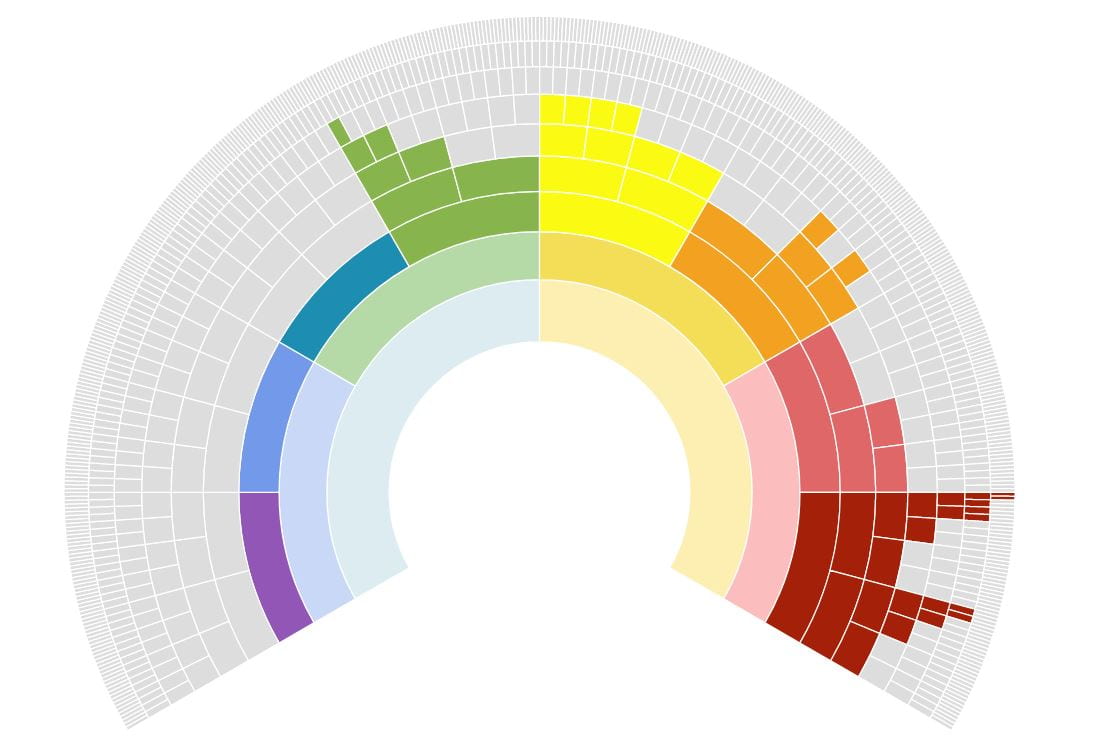 June 2020
So my tree is complete now up to 3x grandparents on both sides of my family. Next step, get the 4x grandparents sorted and add to the tree.
DNAPainter also has some other great tools which I often use: 
WATO – What are the odds? Using DNA centimorgans to work out where you might match in a tree using the results of matches that you already know.
Chromosome tool – allows you to build up your chromosomes and show which ancestor you received them from. Takes a bit of working out and can't use results from Ancestry
Shared cM tool – great for working out how a person is related to you by inputting their cM in the tool
Readers: How do you keep a record of how many of your direct ancestors you have found?