A topic to suit everyone. Some relatives migrated "Down Under" while others stayed "Up Over". Other members of the same family might have headed east or west.
Our questions this week:
Share the story of your emigrant ancestors: -which country were they from, -when and where did they emigrate to, -on which ship?
Were your emigrants families, couples, teens or children? -Which other records or techniques have you used to fill gaps in the passenger records?
What factors pushed your emigrants to leave or tempted them to their new country? Did they settle where they arrived, or move around?
What diaries, books or museums have you found that helped you understand your emigrants' migration experiences?
I was amazed that we had some members of ANZAncestryTime who did not have at least one convict in their family history. But they certainly had interesting stories for those migrants mainly travelling here from England, Scotland, Wales and Ireland.
Our migrant groups
Families travelling with small children … one from London on 30 April 1853 to Port Phillip aboard the Marchioness of Londonderry … children aged 13, 10, 8, 3 and infant – Jane
Lots of family groups and some singles seeking a better life. My great-GF Robert Walter Marshall DUNBAR came over in 1913, aged only 17, with his 15 yr old brother Duncan. They definitely fibbed about their ages! – Melissa
I have one child died at sea. It was on the passenger list in the newspaper – Margaret
The Quirk family because of the famine but the 1st one wrote to his father and requested his brother's to come for the gold fields so they all came out. I have a copy of a story that the younger brother wrote about his life – Sandra
My great grandma emigrated from Ireland to England to Victoria to NZ. What a story she could tell. – Margaret
Several of my husband's immigrant ancestors followed the gold … Sandhurst (Victoria) … Kyeburn Diggings (Central Otago), Grey Valley (West Coast) – Jane
From my Waters Upton

#

OnePlaceStudy

, a bit of a mixture. Families, and individuals of various ages, emigrated to Australia, America and Canada. I need to conduct a proper analysis at some point!
Once my ancestors got to Tasmania, they loved it so much they stayed till death. Both the convict and free settler families. Clean and green, so different to back home for many of them – Sue
Most of my ancestors came to NZ from England, Scotland and Wales – and one couple came via Australia. I also have a 2x G-GF, Antonio LIMA, who came from the Azores on a whaler & jumped ship in 1880 to settle near Wellington! – Melissa
My great grandfather was a fireman on the railway. He left Germany after his mother died and his father remarried. He sailed to Australia 3 months later and became a farmer – Sandra
Most of my families moved around Queensland after arrival, following work opportunities. Only William Partridge, his wife Hannah Kent and her parents remained in Ipswich after arrival. – Pauleen
Am writing about my husband's family tonight because I am an immigrant … do have some immigrant ancestors to colonial America though. – Jane
Husband's 2xGGF left Ireland (County Wicklow) between 1850/55 (tail end of Irish Famine) … Saddler in Melbourne until 1880 … then Christchurch, NZ – Jane
Most of my ancestors stayed in the state where their shipped docked – Jennifer
My g g grandfather James Berry Hoyes, a Methodist, migrated from Nottinghamshire to NZ with the Albertlanders, a religious group. On arrival his wife insisted they move to Auckland where he was a miller and gold investor – Sharn
I suspect my 2 x great grandfather father came to Australia to get away from a marriage that wasn't working. On arrival he was 'suddenly' a bachelor and remarried a couple of years later. Of course, divorce was mainly for the wealthy in the 19th century – Jennifer
My g g grandmother came from Zurich Switzerland in 1870 aged 4 with parents and seven sisters. Two children a boy and a girl had died in Zurich. Her father was a bootmaker and worked as this in Maryborough Qld – Sharn
My pioneer family were my 2xgreat grandparents and their 7 children. My great grandma was born in NZ. – Margaret
My great great grandmother Rebecca Jackson from Ireland was a convict with her father and younger brother tried at the same time. I can't find the males sent to OZ though. – Sue
I researched and wrote a lot about my great great grandfather, a half Samoan whaling captain, only to find through DNA testing I wasn't actually related to him – Sue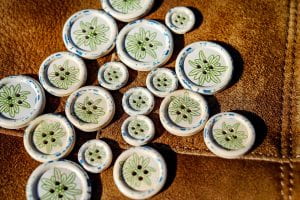 Husband's 2xGGF convicted Bedford Assizes for stealing a box of buttons – sentenced to 7 years transportation. Travelled on ship 'George III' and survived shipwreck on arrival Tasmania (Van Dieman's Land) – many lives lost – Jane
My first non convict emigrant actually came to Australia with her convicted felon of a common law husband in 1802. Mary Reece and John Pitches arrived in Sydney on the Perseus 13 June 1802. Their relationship didn't last. – Kevin
All SA arrivals O"Leary via assisted passages, Horgans paid for by Fitzgerald brother after death of husband during famine, O'Deas also chain migration – Carmel
My earliest ancestors (the Frank family) sailed from Hamburg, Germany to Sydney in 1852 on the ship Peter Godeffroy. They then sailed up to Moreton Bay, Queensland. – Sandra
I have family who married after emigrating to SA think they were assisted travel – Hilary
I have adult siblings emigrating, and whole extended families. As many seem to have ended up in communities with neighbours from home, I think there is a good chance that many friends emigrated together, but that's harder to prove without a lot more research. – Allie
My first immigrant ancestor was Francis Colgrave, tried in Huntingdonshire, from Thurleigh Bedfordshire, arrived in 1832, arriving on the Circassian – Sue
My maternal g g grandfather John Morrison left Northumberland with wife and 4 children in 1878 on the ship KENT. As a carpenter he was seeking a better life and became a well known Sydney Builder and Rail carriage maker. – Sharn
Lots of convicts and a few free settlers but the closest are my newly found grandfather from UK who became a bigamist and my step grandfather a Polish immigrant after WWII – Sue
Watching people's replies with interest as a lot of my indirect ancestors emigrated to Aus and NZ during the C19th. With one possible exception, they all went voluntarily! – Allie
Widow Annie Sim McCorkindale emigrated from Glasgow SCT with adult children incl my grandmother arr Moreton Bay (Brisbane) in 1910. – Pauleen
Joseph and Elizabeth Dilworth 1842. Quirke family 1848 to 1861 – Ireland. William and Susan Baker 1863 Kent. William Baker's father and uncle were also convicts (1835). William Baker' maternal uncle was James King arrived in 1822 as a free settler. – Sandra
My Sherry/McSharry family from Co Wexford IRL arr Rockhampton on Melpomeme 20 Jan 1883. Eldest son Peter Sherry/McSherry and family arr Rocky May 1884 on Almora – Pauleen
My earliest ancestors to move to NZ from the UK were the Harper family arriving on 1 Feb 1842 on the Fifeshire. Unfortunately the mother died on the voyage. – Fran
A maternal 2nd g grandfather Edward Weston left Suffolk aged 10 years with his widowed mother and arrived in Maryborough Qld 1870 on THE FLYING CLOUD. His mother married a German man soon after arrival and Edward did not get on with him – Sharn
All of my husband's 2xGreat Grandparents are immigrants … some to NZ via Australia and some direct to NZ … 14 from England, 4 from Ireland – Jane
My ancestor Ellen Boyle was an Irish Orphan Girl from Donegal Ireland. She came to Australia on The Lady Kennaway in 1848 under the Earl Grey Emigration Scheme – Jennifer
So many emigrant ancestors, so many ships! Earliest couple (Tunnicliffe/Barber) were from England, arrived Auckland 1857 aboard the Dinapore, met on the voyage over, married three days after arriving. – Maggie
My Boyle ancestors came to Australia from Donegal Ireland on the Pomona in 1857. The family, including three children under 4 travelled with the children's grandmother. They settled in Victoria and had a prosperous life. – ANZ
My family has migrated all over the world over the centuries but the original residences would have been Scotland and England (and maybe Ireland but those traced are Ulster Scots so far – Margaret
My McPherson family from Scotland, came to Australia on The Hercules during the Highland Clearance. They came under the Highland and Island Emigration Scheme – Jennifer
A1.1: My maternal Nana and GF with 3 children moved from the UK to NZ in 1920. My mother was their first child born in NZ in 1921. My GF had migrated earlier in 1909 and only married Nana in the UK on the agreement they would move to NZ. #ANZAncestryTime pic.twitter.com/lOUtCBnIqT

— fran kitto (@travelgenee) December 8, 2020
Emigration factors and the effects on families
Pauleen: In as much as political and socio-economic action impacted those on the margins especially, and the changing practices of agriculture.

Pauleen: Children out of wedlock were fairly common in southern Germany at the time. Maybe the woman herself wanted a better/different life?

Jane: My parents thought NZ would be a better place for raising children. I was 13 and agreed to come as long as I could bring my record player and buy records here!

Sharn: My Irish grandmother never even put her feet in the ocean after her voyage!  She hated water after it.

ANZ: The Irish did chain migration so well, bringing kin after them. Having said that, some still went to different countries…or we wouldn't have that Nth American DNA matches 😉

Pauleen: I think they went where they thought it would work best for them, and sometimes I suspect friendship links were more important that family.

Fran: What I think is interesting is that many of the grandchildren from my maternal side have migrated to numerous countries from NZ or within NZ

ANZ: I often wonder, and hope, that my ancestors didn't regret their decision to emigrate, especially my Bavarian 2xgt grandfather who died during WWI.

WikiImages / Pixabay

Carmel: Some worked in copper mines until they could acquire land. The Horgan farm acquired by gt gt grandmother in SA in 1858 is still farmed by my nephew so they didn't move around but her other sons had to move – all large families

Sharn: My German g g g grandfather gave up the farm he owned in Toowoomba, took his family to the Gold Fields of Gympie in 1869 where he died along with their baby. My g g g grandmother remarried and the children went into an orphanage

Jennifer: I can't imagine what it must have been like for our ancestors to make the decision to leave their home and make the dangerous voyage to an unknown country., To top it off most knew they would never see their families again

OPS: The 'push and 'pull' factors behind emigration stories are always fascinating! For the most part it appears that those people from my #OnePlaceStudy who emigrated did so for economic reasons, to find work and maybe receive a land grant.

Jennifer: I am sure that most of my ancestors came to Australia for economic reasons – potato famine, highland clearances. Also to get away from the mining in Wales

Pauleen: We can't readily know, but I think they must all have had an adventurous – or desperate – streak as well

Maggie: I think a lot of them moved due to employment, business opportunities. Taking risks possibly second nature to them by the time they arrived

Pauleen: My Scottish Melvin and McCorkindale families were likely pulled by chain migration following earlier family members and the opportunities available to them.

Sandra: Lack of land and job opportunities. Most arrived in Moreton Bay, went to Ipswich and then moved to the Fassifern when that land opened up

Pauleen: The Kent family may have been pushed by financial difficulties in Herts; the pull again cheap fares and opportunities for adult family members

igorovsyannykov / Pixabay

Allie: I wish I knew more about their motivations for emigrating, but would assume (based on what I do know) that in most cases it was for economic reasons. The majority seem to have settled down quite quickly, though sometimes the next gen moved on elsewhere.

Sharn: I seem to have a few 'illegitimate baby" related migrations. My g g g grandmother arrived from Germany in 1863 for an arranged marriage. She was pregnant on arrival but still got married. My g g grandfather was born four months later.

Pauleen: My Sherry families were experienced railway families and were most likely attracted or recruited to work on the construction of new lines in Qld

Maggie: Many of mine were from Ireland, and emigrated just after the Famine. Most moved around once they arrived, before settling.

Pauleen: For my mid-1850s Irish ancestors the push likely was post-Famine, independence & the chance to send $ back to family; the pull was opportunity for land ownership, escape from poverty, cheap sponsored fares on safe voyages.

Hilary: I have LDS pioneers in my ancestry and they moved for religious freedom others were agricultural labourers possibly after a better life

Fran: From researching Cornish History I am assuming my GGF came to NZ because there was push with all the local migration agents and others going. Plus the pull from NZ to promote migration. If this was his reason – not sure if I will ever find out.

Sharn: I like to understand my ancestors' migration journeys before and after a voyage. I research how they reached a port. is Was there a railway nearby? This helps me understand the real challenges they faced

Sharn: my paternal grandmother arrived in Qld in 1913 aged 11 years.. She told me her father came reluctantly and it took 10 years for him to sell his flax farm in County Tyrone and accept he was staying here. For some the move was difficult.
Diaries, papers and records to use
One of my convicts left a diary but it wasn't about his voyage. it was about his harsh treatment on Norfolk Island. Oh… and the voyage there so I guess its immigration of a kind – Sharn
New Zealand Gazette was New Zealand's first newspaper published in London 1839. Second issue published 18 April 1840 in Wellington, first newspaper printed in New Zealand. No papers for my immigrants arrival to appear in – Margaret
I find researching surnames often helps me to find people in unexpected places – Sharn
Researching siblings can make an enormous difference and knock down brick walls!! it did for me with Mary O'Brien, helped by oral history and unusual married names – Pauleen
Most State Libraries and Archives hold ships' diaries. State Library Victoria has 160 shipboard diaries, 104 written by women. Maritime Museums also have ships logs and diaries – Sharn
Trove is such a great resource isn't it?? You might even find a letter of thanks from the passengers to the captain – Pauleen
San Diego Maritime Museum – standing on the Star of India (formerly the Euterpe) the ship that brought my ancestor to New Zealand… so so cool. – Fiona
Archival documents for the voyage, where surviving incl disposal lists, deposits for their fares, official reviews of a voyage, Board Lists not just Passenger lists. Go wide, go offline – Pauleen
I also like to trawl the Immigration Deposit Journals for people from the same place or parish. – Pauleen
I map the journeys my migrating ancestors made using Google Earth and its tools including placemarks, lines, paths, imagery, creating videos of journeys. This gives me a real sense of undertaking a journey – Sharn
Been following up siblings too so that I can figure out some of my DNA matches. It has been helping. Now I know our direct ancestors of people with DNA initial as their names. Interesting that families migrate to different places and at different times. – Fran
Trawl Trove & other newspapers sites for stories of your early pioneers, obituaries, death notices. Buy certificates and widen your search to siblings. – Pauleen
Reports of ship's arrivals can often be found in newspapers, giving arrival date, names of passengers and details of the voyage. I've confirmed many arrivals and ships this way on Trove – Jennifer
I found a diary written by a man who arrived in Aust. on the same ship my ancestor in a second hand shop. Sadly, all he talked about was praying and shaving. Nothing about the voyage. I found the family and handed it over – Sharn
Ireland's EPIC museum is superb; Victoria and South Australia's Immigration Museums; Sydney's Hyde Park Barracks and National Maritime Museum. Canberra's National Museum and the National Archive of Australia's passenger lists. – Pauleen
To relieve overcrowding in the Irish

#

workhouses

during the Great Famine, over 4,000 female orphans were sent to the colonies in

#

Australia

. 📍 Now you can attach those ancestors to the very workhouse they came from on IrelandXO!
Shipboard diaries found in Archives have helped me understand the challenges my ancestors faced on voyages to Australia – ports of call, storms, illness. Invaluable information – Sharn
Passenger lists and newspapers have been my main resources for migration stories in my one-name study and

#

OnePlaceStudy

. But books (at Google Books, the Internet Archive, Hathi Trust etc) have helped with wider context and occasionally with individuals.
For German immigrants: the QFHS Kopittke indexes to the Hamburg Shipping lists; the Hamburg Passenger lists on in Burwood FHS's Ances-Tree journal. – Pauleen
Apart from chasing diaries and letters, I've also visited places in Ireland that tell the emigrants' stories – Ulster Folk museum, EPIC Ireland, Dunbrody Famine Ship in New Ross: – Maggie
Now that I am matching DNA with those in USA and Canada, I am researching them through passenger lists and census which often mentions year they arrived or got citizenship – Sue
The National Library of Australia has in its collection Surgeons' Journals, Log Books and Convict Diaries, relating to voyages to Australia. – Sharn
The National Library of Australia's Manuscript collection houses immigrant diaries. – Sharn
I haven't any diaries but my Samoan non-relative is mentioned in books as Black Billy de Samoan, but my grandmother thought he was sunburned from the whaling ships – Sue
My 2nd cousin recently did a photo book with all their grandparents and their descendants….some emigrated, some stayed in the UK. It's been a great hit! – ANZ
I've already mentioned the diary for the Melpomene voyage. Also google search or trove search for ship images, checking shipping records and Lloyd's List for ship specifications – Pauleen
One of my ancestors kept a diary of his voyage to NZ, and I know of another diary (in an Aus archive) that a female passenger kept when she emigrated at the same time as my gg-aunts. I'd love to read as they probably lived in close quarters for the journey – Allie
Back in the early days in Ireland, emigrants walked vast distances to get to an Irish port then travelled as deck passengers to their port of embarkation in England. – Pauleen
NSW Immigration deposit journals. From there I was able confirm that my great great grandmother sister had died prior to arrival. Their uncle had paid for the family to arrive which she was listed but name crossed out with deceased – Sandra
Also found the Polish have their own museum and archives in Australia with stories about soldier immigrants after WWII – Sue
NAA got me great info on my Polish Uncle Mike and his arrival and citizenship – Sue
Sometimes passenger lists use initials or Mrs. Master, etc with no initials. Then I have relied on Census and birth records to try and identify the children that migrated. It's frustrating when they migrate in between census periods. – Fran
Websites such as the Journeys to Australia, Museums Victoria can give us a better understanding of the challenges ancestors faced on voyages. – Sharn
Our lists of passengers for first ships to Petone are in the Settlers Museum database. I found my Dickson originally by hand in Melbourne Registry – under Dixon. – Margaret
Blog posts or book recommendations about our migrants:
Pauleen: Robin Haines' books on aspects of journeys incl Migration and the Labouring Poor: Australian Recruitment in Britain and Ireland 1831-1860. Life and Death in the Age of Sail: the passage to Australia
Pauleen: Richard Reid's Farewell My Children: Irish Assisted Emigration to Australia 1848-1870 as well as monographs; Oceans of Consolation by D Fitzpatrick; Famine Orphan blogs and database; Trevor McLaughlin's blog
Allie: I've a copy of 'Scottishness and Irishness in New Zealand since 1840' by Angela McCarthy in my 'to be read' pile. Came across it as it quotes my ggg-uncle's ship diary (where he's highly uncomplimentary about some of his fellow travellers/countrymen :-D)
Fran: A book by Philip Payton call The Cornish Overseas I learnt lots about the migrating Cornish. It is not light reading. The cover refers to the book: " The epic story of the 'Great Emigration'."
Carmel: 2 of the best for me Farewell my children by Richard Reid, Irish South Australia by Susan Arthure et al.
Jennifer: Did anyone have ancestors on The Triconderoga that left England for Australia in 1852. Michael Veitch's Hell Ship tells the story of this horror voyage that was stricken by the plague. I'd recommend it as a great read and an eye opener to what could go wrong.
Jennifer: The Long Farewell by Don Charlwood is a great book about migration from Britain to Australia. I refer to it often
Interesting websites to help look at the social side of the migration of people to Australia and New Zealand
Couple of thoughts to consider
Remember to document your own migrations for family historians not yet born – Fran

Wherever they went, it's always a joy to be able to complete the stories of the people from our family trees and #OnePlaceStudies, and to see the wider stories that each person was a part of!
Readers: Who was your first ancestor to migrate?  Where did they go? Why did they migrate?