Ann Dixon was the second child born to free settlers David Dixon and Mayday (Mary) Pickering. Ann's parents and her older sister Elizabeth had arrived in Launceston on 30 August 1841. They arrived as bounty immigrants on the ship Andromeda from London. David and Mary were working for their master, Henry Stephenson on the property at Curraghmore (Curramore) near Launceston, Tasmania when Ann was born on 31 December 1841. It was Henry who registered her birth on 27 January 1842.
On 1 April 1843, Mary and her two young children were robbed at their home at Spring Plains by three runaway convicts from a road gang at Ross. David would have been out working as a shepherd on the Curraghmore property.
Ann and her new baby sister Rachel, born in October, were baptised together on 10 December 1843 at Evandale. The surname is often written as Dickson in government records.
Siblings:
1838 – Elizabeth – born in England
1843 – Rachel – informant was Henry Stephenson
1846 – Hannah
1850 – Thomas
In 1852, a D Dixon departed Launceston on the ship William, bound for Melbourne. He had arrived on the Andromeda so this was probably Ann's father. Maybe he decided to try his luck on the goldfields. He took two horses and a dray with him.
By September 1852, David must have returned as he was signing a letter to James Cox re the evils of transportation and his praising of immigration.
In 1855, David, Elizabeth, Rachel, Hannah and Thomas were mentioned as giving money to the Patriotic Fund. I wonder where Mary and Ann were at this time? But this might have been another Thomas Dixon who gave 5 shillings compared to only 1 shilling from the three girls.
In 1858, Hannah is listed as a subscriber at Snake Banks which was a property near the town now called Powranna. Maybe she was employed as a servant by Captain Wood.
Marriage and children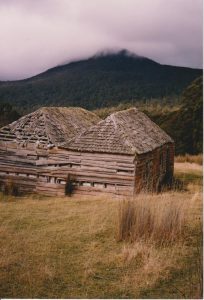 At age 18, Anne married John Davey on 18 July 1859 at the manse at Evandale. One of the witnesses was her sister Hannah.
1860 – William John – grandmother Mary was the informant from Evandale
1861 – Mary Elizabeth – father John, labourer from Nile was informant
1863 – Hannah Selina – father John, labourer
1865 – George – father John, farmer
1867 – Emma Louisa – father John, labourer
1869 – Adam – father John, farmer from Camperdown
1872 – Charles Wesley –
1873 – Frank Thomas aka "Thomas" –
1876 – Samuel Percy aka "Frank" – John Griffin, constable from Deddington was informant
1878 – Harry – father John, farmer from Blessington
1880 – Eliza Amy – Adam Burston, constable Deddington
1885 – William – George Wills, constable Deddington
1885 – Ellen Anne –
Searching through the Tasmanian Names Index, the births of Charles, Frank and Ellen Anne are not found.
But there is a Charles Davey marrying Lilian Ada Colgrave in 1895 aged 24.
Annie's sister Rachel married Richard Burton in 1862 and John Davey was one of the witnesses.
Raising thirteen children in that small house in the photo must have been very tough on Annie especially after her husband died when the youngest child was only 3 years old. Annie is not mentioned in any newspaper articles that I have searched for.
Nothing more is known about Annie's father since his mention in the papers in 1855, but her mother re-married at the age of 55 to George Histead in 1869. Annie's sister Hannah married Jesse Lloyd on the same date as her mother in 1869. Her sister Rachel's husband Richard Burton was one of the witnesses for both marriages.
Mary Elizabeth married Adam Brown at the home of John Davey in January 1879 according to Presbyterian religion.
Annie's mother died in December 1883 from inflammation of the lungs. She was living in Longford area at the time and was registered under Istead for the death record.
Selina Anna married Alladean Maru in Ulverstone in 1887 by Church of England license. This family later moved to New Zealand.
Annie's husband died in December 1888 and she had letters of administration given to her in June 1891. There was nearly 700 pounds.
Emma Louisa married Daniel Sullivan in Latrobe in 1889 under license of the Catholic Church.
George married Martha Jane Colgrave at the home of her parents also in English Town in 1890. Annie was present and it was under license of the Presbyterian church ceremonies.
When Annie died in October 1892, letters of administration were granted to her eldest son William. There was 95 pounds.
Annie was very well liked in the district as shown at her funeral.