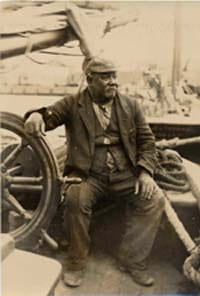 As part of NFHM2021, I was asked by the local library where I volunteer every Friday, if I would run a few sessions related to family history. I have one I have presented a few times about "Discovering your family history" that has the participants thinking about what they might already have at home that could start them with their journey and how are they going to share their knowledge.
Birth, death, marriage certificates

Passports or naturalization certificates

War records

Photographs – hopefully named and dated

Heirloom objects handed down

Maybe some audio interviews on tapes or CDs

A family tree researched by another person – hopefully sourced well
I then introduce them to pedigree charts and family group sheets and different ways of organizing your family history instead of having lots of notes on slips of paper. Colour coding their files is also mentioned. Finally, where can they go to next.
Ask for help from librarians – a book might be published about your family

Talk to Sue on Friday afternoons at Rosny library – book a one hour session via Eventbrite

Join your local family history society

Take an online family history course

Create a private Facebook group for family to exchange stories

Buy a software program

Get DNA tested
So last Friday, I had six participants taking part and I used as an example my half Samoan great great grandfather (who from DNA is now no longer my relative). As I was mentioning where to find other records, one of the ladies and the librarian who was in there helping, said they were related to Captain William Smith. Only in Tasmania could that happen – 8 of us in the room, two related and one thought they had been related.
The two ladies enjoyed looking at all the research I had done on Captain Smith who ran many whaling ships in the 1860's-1880's from Recherche Bay, southwest of Hobart, out to the whaling areas of the Pacific Ocean as well as the Great Australian Bight.
Readers: Have you had a chance encounter with someone who turns out to be related to you?