I often heard about children who had changed schools 6 or 7 times and families who had moved house often. But I am very lucky in that I only changed high schools once.
The first 13 years of my life was spent in Glenorchy at 6 Brent Street. I attended Glenorchy Primary School and then my first year of high school was at Cosgrove High. Whilst we lived there, I joined Brownie Guides, then Girl Guides. We also travelled around Australia during this period of time.
As a family, we then moved to 7 Cedar Street, Lindisfarne on the eastern shore of the Derwent River. Wherever we moved, we needed to see Mount Wellington. I then went to Rose Bay High School for the next three years. Two years spent at Elizabeth Matriculation College and then four years at the Tasmanian College of Advanced Education (TCAE). During this time the main bridge over the Derwent River was hit by a ship and partially collapsed. Travel to and from Lindisfarne was via ferries then a bus up to TCAE on Mount Nelson. Otherwise I would be driving from Lindisfarne up to Bridgewater and then back down the western shore to Hobart.
My first teaching job was at Cygnet Primary School. I lived in an Education department rental for $10 per fortnight if I remember correctly. I visited there recently to take the photo and it hasn't changed much since I lived there about 40 years ago. The house was directly opposite the school and only once in my three years there did a child knock on the door asking if I was coming to school. The only time I overslept.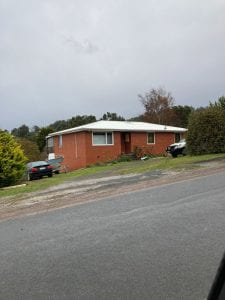 In 1980 I moved to Rokeby Primary School and bought a two bedroom unit in River Street, Bellerive. This was my home for the next 10+ years. It was also in 1980 that my parents moved to 41 Mt Stuart Road on the western shore – still a view of Mount Wellington. I never lived at this house but in 1990 I had my only operation in a hospital for gallstones so had to recuperate at mum and dad's house due to complications in healing incorrectly.
In 1990 I spent one term at Lauderdale Primary School, then went travelling overseas for second term as my first Long Service Leave, and finally came back to teach at Sorell Primary School in third term. It was at the end of that term that I ended up in hospital.
I taught at Sorell for 21 years and in 1996 I moved to Seven Mile Beach and bought a 2 bedroom house there. This made it easier travelling to Sorell and also closer to my brother and his wife and their children who I would babysit some evenings. It is also where I am loving my retirement, growing some fresh vegetables and fruits like strawberries, rhubarb, peas, tomatoes, kale, sweet potatoes and capsicums and continuing with my family history research.
Readers: How many times have you moved house or school? What was the reason for the move?