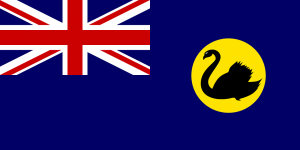 I am writing  a post for each state of Australia with a list of great resources for researching ancestors in that particular state.  Tasmanian records are held mainly at Libraries Tasmania where both archive and library resources are on the one website.
All headings link to the website.
There is a getting started portal for family history, as well as an online publication called Dead Reckoning which helps you through resources for family history research in WA. Also on this site is lists of passengers and ships. Another portal relates to Aboriginal family history research.
At the bottom of the main page are links to other sources for WA research, such as convicts in WA. There is also a dictionary of Western Australians.
Here is where you can search the archives collections. Listed are many of the resources found in the archives.
You can search WA birth, death and marriage indexes from here. Remember though, there will be year limitations depending on privacy rules for the state. You can also order certificates for the historic index results from here.
This department has many sources to researching your Aboriginal history. Some sources are online and able to be searched by yourself, others you need to apply for through a specialist researcher in the department.
Some online databases but also many others if you are a joined up member of the group. To find the databases, check under the tab indexes.
Many sources here, some are free, others are at paying websites like Ancestry and Find My Past. Some sources are already mentioned in the other links in this post.
Readers: What are other important websites you use to gather information when researching ancestors in Western Australia?
Please read the comments as other family historians have added more websites to use.