This #ANZAncestryTime discussion is tailored around questions the team submitted & previously published geneamemes. There are loads of quick fast questions for short and snappy answers. Or reply with longer stories, over multiple tweets. It is not necessary to answer all! Have fun!
1. Important traditions to you…
Shauna: Just thought of another important tradition – we had to leave out beer and cashews for Santa. Milk and cookies weren't allowed
Carmel: I have no memory of leaving anything out for Santa…strange.
Sharn: Poor Santa got water at my house and a biscuit. We left out a carrot for the reindeer
Jill: I made my shortbread today in a posh tin then couldn't get it out. It will still taste good even though it's been butchered
Tara: As kids our family tradition was to spend Christmas Eve scrubbing the house, finding holly and a tree in the woods nearby, decorating, and writing letters to Santa for "a surprise". Simple but fun
Sue: I love listening to Christmas carols and watching Christmas movies on TV in the weeks leading up to the actual day
Margaret: I don't do much at all for Christmas. I put up a few decorations and make my special recipe fruit cake (just out of the oven). I get out my carol music books and try to play them (a damaged wrist makes that difficult). I go to the annual variety show.
Pauleen: We always have a tree up with decorations collected over the years. It goes up on one family birthday and down on another.
Shauna: I have always liked to have a tree up with some decorations and lights around the house. Otherwise it just doesn't feel like Christmas to me.
Sue: As kids we would go to the park for the carol singing as mum and I loved singing  – haven't done that for years now
Fran: Our neighbours, with no kids, organised Father Christmas to come every Christmas when I was a child. He arrived on a fire engine one year. It lasted until too many of us did not believe any more. Loads of kids on their front lawn getting a small gift.
Pauleen: We did Carols by Candlelight for many years but then it got tacky and overly commercial, and annoyed us. Youngest daughter's 1st Carols by Candlelight she was only a few weeks old….didn't like the cannon booms though.
Brooke: Xmas is not a religious holiday for our family, just festive fun time. My favourite tradition is weeks before Xmas – Pudding Day with my sisters. Usually, family comes to our place, mainly because we have a pool & a big kitchen.
Kids enjoy the thrill of opening the presents – here's my son at the first Christmas he really knew what was going on. #ANZAncestryTime pic.twitter.com/XGAi9BP29p

— Shauna Hicks (@HicksShauna) December 22, 2020

2. Commercialised festive season traditions…
Sharn: Boxing day for my children was a day on Sydney Harbour boating and watching the start of the Sydney to Hobart yacht race. We haven't done it for a few years now
ANZ: Anyone else remember paper decorations and spraying snow stencils on the windows? One of my earliest Christmas memories. Odd to think of doing it in Queensland's summer but we did for quite a few years before we took up camping at Christmas
Sharn: We used to drive somewhere near the Glasshouse mountains to cut down a Christmas tree when I was a child. Now I wonder if we were actually meant to do that
Shauna: I used to take my son to see the Myer windows each year and my mother used to take us to see McWhirters Christmas display – so I guess that's a tradition. Now all I need are some grandchildren!
Sue: Don't like the over commercialism especially when it starts straight after Thanksgiving. We are going too American. Should only start mid December
Pauleen: We moved to Secret Santa for adults, probably a decade ago, to avoid the overindulgence that the shops push at us.
Shauna: Going to work or group Christmas parties is also good because you get to know people better outside of the work environment. We all have personal lives as well as work or group responsibilities.
ANZ: The older grandkids prefer to get $$$ so they can hit the sales. The littlies love presents. I find shopping for 12 kids tiresome
Sharn: Every Christmas my mother made matching outfits for herself and we children and entered the beach wear competition at Maroochydore…
I grew up in Brisbane and my maternal grandmother lived at Maroochydore so my holidays were spent there. Here we had just won a mother daughter beach wear competition with matching outfits at Maroochydore #ANZAncestryTime pic.twitter.com/q4KJII5idI

— Sharn White (@SharnWhite) December 22, 2020
3. Seasonal events…
Carmel: Had presents all wrapped before projected arrival so this morning head to Pack and Send – delivery scheduled for early NY they say – Noosa to Thirroul, luckily Santa will know where kids are🤪
Pauleen: We have seen Santa arrive on a small plane, landing on an island off Port Moresby, arriving on a fire engine, hmmm. what else?
Sue: Used to love doing Christmas decorations and cards with the kids at school but always sad when some kids due to religious beliefs were not allowed to join in
Pauleen: Christmas was always inextricably linked to religious practices as a child and for many years as an adult.
A3. Christmas Eve. Santa sails by our jetty on Lake Macquarie. #ANZAncestryTime pic.twitter.com/gUtoS6FwTR

— Jill Ball (@geniaus) December 22, 2020

4. Other annual traditional celebrations…
Brooke: My husband loves the Melbourne carols. I just make snarky remarks about the same old singers they trot out every year. I'm a bit worn out on Xmas Eve.
Fran: Check out the Christmas and other seasonal traditions from your family elders before it is too late.
Brooke: All these tweets of festive traditions makes me think, I better ask all the elders what their childhood Christmases were like.
Fran: We went to a friend of Mum's property and their son took us up the hill to get a fresh, correctly sized pine tree. The town was called Pinehaven.
Brooke: Husband told me that Saturday before Xmas is his favourite day of the year – the day we pick up the (award-winning) ham. Lucky he likes it because no one's coming to Xmas now. All 7kg for us! (Mum is keeping the prawns hostage on the Northern Beaches)
Sharn: My daughter asked me recently if when I put my children's home made decorations on the tree I really put them at the back for others to see from the window or was it so I didn't have to look at them….. staying mum
Carmel: We grew turkeys especially for Christmas usually took about 30 to market and always had roast turkey in the middle of very hot SA Christmas Days
Sue: Definitely Christmas pudding with sixpences inside them, mum used to make about a dozen of them to give away and for us to eat throughout the year
5. Festive music…
Pauleen: Mary's Boy Child (Boney M), Ode to Joy, Little Drummer Boy.
Jill: We usually watch the Carols from Melbourne on Christmas Eve. Not sure if they are going ahead this year.
Sharn: I have certain Christmas songs that I always play while cooking on Christmas Eve. Mostly it's "All I Want is You" Mariah Carey and I dance to it. Not this year with fractured ribs and foot
6. Holidays away…
A6. We had a holiday away for Christmas and a "big" birthday with our eldest daughter. We had delicious fresh Tasmanian tucker – seafood, berries, bubbles. Lobster risotto anyone? #ANZAncestryTime pic.twitter.com/VHus8jGzvq

— Pauleen Cass (@cassmob) December 22, 2020
A7 Christmas was almost always at home. In 1989 a few of us spent Christmas in Lucerne – listening to church bells, lovely. Pic of our Xmas tree in Lucerne. In 1992 we got home just before Xmas so saw New York all lit up and Christmassy. #ANZAncestryTime pic.twitter.com/shDgsma1iK

— Pauleen Cass (@cassmob) December 22, 2020
A6. Always home for Christmas except for one year we took the family to Hawaii. Mr GeniAus insists on spending Christmas with the family #ANZAncestryTime pic.twitter.com/1GtEdGQxrh

— Jill Ball (@geniaus) December 22, 2020
Shauna: When we were younger we always went on camping holidays at Christmas time with our parents. Looking back I wonder how we managed in a tent with no electricity just the gas lamps and esky. Life was much simpler then.
Fran: As a child we went away after Christmas. It was always at home. We had a neighbourhood Christmas Day. In my teen years we joined up with Mum's family Christmas Day. Holidays away happened every 2nd years. Painting the house some alternative years
Pauleen: We never went away over Christmas when I was a child. I did miss my friends when they were away though.
Sue: We would often head to Devonport Caravan Park or Douglas River on the east coast for our holiday around Christmas – loved kayaking in the river
7. Holidays at home…
Holiday photos – this is one of Mum, 2nd left, 3 guys from the text next door, cousin Barbara, my baby brother (arms folded) and me in front of Mum. Possibly about 1964 at Coolangatta camping ground (when you could still camp in tents there). #ANZAncestryTime pic.twitter.com/N8eOzGcFcq

— Shauna Hicks (@HicksShauna) December 22, 2020
8. Holiday photos…
A8 Some photos of Christmas past. The small bear had a very bad earache this day and we had to take her for a drive to calm her down. #ANZAncestryTime pic.twitter.com/knEYrvaOlX

— Pauleen Cass (@cassmob) December 22, 2020

9. Family entertainment…Couch or backyard cricket…
Jill: I'm looking forward to the days after Christmas. My double first cousin's DNA results have come in, A fab Christmas present as I am an only child
Tara: My plan is to indulge in research and reading over the holiday. Can't wait
Sue: Boxing Day is mum's time to watch the cricket and start of the Sydney Hobart yacht race.
Jill: Just remembering my Grandmother who bought me the pogo stick and roller skates my parents wouldn't let me have
Shauna: Couch or cricket – mostly couch sleeping off the excess food especially if it was hot
Sue: My dad's step father had a beautiful pine in their backyard and would decorate it ready for Christmas. They had room enough for a small game of toey rather than cricket.
10. Favourite meal…
Sue: I love the trout or salmon cooked on the barbecue at my brothers and the berries with icing sugar and cream
Pauleen: A favourite meal is one where family gathers. Usually these days it's seafood, ham and special salads followed by tiramisu. This year will be roasts cooked in s-i-l's smoker.
Jill: When I'm in charge it's a traditional meal. Turkey , ham and sometimes Duck
Pauleen: we had rum balls when I was a child – without the rum! We also had apricot balls and white Christmas but never did baked ham
Carmel: Mother and Mother in law both made christmas puds with threepences. Have M-I-L delicious recipe but no longer make it
Shauna: Always like having a ham for Christmas and Mum was all for a hot roast dinner with a bit of everything. Followed by plum pudding and custard. And the fight for the threepences.
A1. Food – Shortbread, Christmas Cake, Christmas Pudding, Ham, Turkey, Roast veggies. #ANZAncestryTime pic.twitter.com/nvPddfl562

— Jill Ball (@geniaus) December 22, 2020

11. Invite ancestors to dinner…
Sharn: I would love to know how my German and Swiss ancestors celebrated Christmas before coming to Australia
Jill: Would love to invite the ancestors for Christmas lunch. Top of the list would be Elizabeth Phipps 3xGGM. She may be able to tell me who fathered her son – our ancestor.
A11: would love to have dinner with my George Kunkel for his Bavarian traditions and the Kent family from Sandon – both families had inns. And my Melvin ancestor and his sweets. I'd like to get James Sherry there too and interrogate him about his origins 😉 #ANZAncestryTime pic.twitter.com/zPzxL0WUef

— Pauleen Cass (@cassmob) December 22, 2020
12. Family functions…
Fran: We were just talking today that it is a year since visiting London. Miss that I cannot go to visit cousins if I just wanted to go. Every time I read more lockdowns I feel for my cousins.
Brooke: She did talk about a drive-by delivery to my sister's house (also in the lockdown zone). Something about tossing them over the fence like she did with the Easter eggs (we were locked down at Easter too)
Fran: Never make people get dressed up. It's the food that has a theme. And some decorations. Covered a big tree with printed pineapples and hibiscus flowers one year with loads of tropical cocktails and island theme food
Pauleen: With dad having worked shifts, and our daughters also when working hospitality during uni years, we became adaptable about when we celebrated. I did hate the drive to Nambour on Xmas Day when it was only two lanes
Shauna: Lots of families alternate with Boxing Day to cater for in laws although if you go to both that's a lot of food and drink. Memories of feeling stuffed.
Jill: I prefer to have the family on Boxing Day (we do alternate Christmas years with the inlaws.) We have a relaxing meal by the Lake and the kids paddle and kayak.
13. Family recipes…
Pauleen: My mother's Christmas cake, my grandmother's pudding and shortbread, my green peppercorn Christmas cake, my daughter's tiramisu.
Carmel: gathering with family, rum balls, apricot balls, Christmas cake, spiced baked ham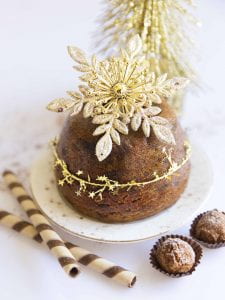 14. I always wanted a……
Brooke: A Xmas Memory My brother still believed in Santa & just before bed on Xmas Eve showed his list which included 'Scarf for Snoopy' (stuffed toy). That's when I discovered my mother could knit. She stayed up late to keep the Xmas magic alive for another year.
Shauna: My special Christmas present to myself arrived today after being ordered over a week ago and paying express post delivery. Still it is here and I am excited. Max will wrap it – best way to get what you really want
Pauleen: A good Christmas (and birthday) was one where I got a book, or preferably more than one!
Jill: I always wanted a bicycle.
Shauna: I always wanted books but I kept getting dolls
Sharn: My worst Christmas. I was told I had to wait until I was 12 to get a bicycle. That Christmas I ran out to the tree to find my beautiful bike parked next to one for my sister who was NINE. But we ended up having fun together
Sue: I loved getting jigsaw puzzles as gifts, but at least one person would nick a piece so I couldn't say I completed it on my own ..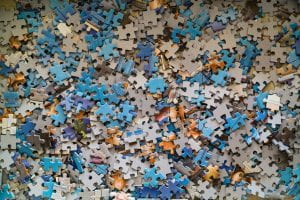 15. Favourite, worst, funniest gift…
Brooke: Worst Xmas Coming down with chickenpox on Xmas Eve (like many of my high school bandmates; we'd been on tour together the week before) I had to watch Xmas Day from my bedroom window. (3 siblings came down with it 2 weeks later. I was so popular that summer NOT)
Pauleen: the best gift (maybe) for our older two daughters: the dolls' house Mr Cassmob made one year in PNG and I decorated. They loved it.
Sharn: When I was 9 I got a joey for Christmas. My father had found it by the road. We raised it and it played with our dog but then it had to go to Lone Pine
Pauleen: Funniest – having to go to Brisbane's biggest shopping centre on Xmas eve to get a present for DD3. We found what we'd actually bought months later, hidden in her sister's wardrobe. Or gifting the photo story book to the wrong child and vice versa
Sharn: best present I had was a huge slot car set my father gave me… well really it was for him! It took up the entire lounge room and my mother was not happy
Pauleen: a $2 calendar was the most disappointing gift from a close relative. The best was a photo album of that line of the ancestry from the same person
Best Present ever – Paddy the dog.#ANZAncestryTime pic.twitter.com/CUrkpFYqFU

— Jill Ball (@geniaus) December 22, 2020
16. Family concerts….
Fran: Had concert on front lawn with the neighbourhood kids. No one could play an instrument. Used recorders, tin whistles, home made drums (pots) and even combs with tissue paper can make a tune. Practice that morning, bar in the tent closed, all parents had to watch.
Sharn: If my family had Christmas with my paternal grandparents we had a family band. Every single person played an instrument and it was such fun!
17. Regular stocking fillers from your childhood?
Christmas blog posts from the past
Sharn: A meme created in 2014; reply to Pauleen's geneameme;
Pauleen: in 2012 she created a Christmas geneameme and here is her response to it
Carmel: Christmas past and present
Disappointments for this Christmas
Feeling very bah humbug tonight, kids with 3 little grandsons were due to arrive today but closed out by Covid outbreak in NSW – Carmel

Santa's helpers usually distribute sweets to kids on the jetties but in a nod to Covid he'll just sail by this year – Jill
Readers: What are some of your Christmas traditions or memories?