What do you remember about your school years? Was it a good time in your life? Have you found out anything about your ancestors school lives?
Our questions this week were:
Share some memories of school -funny, happy or inspiring -sad or scary -school rules – tough or easy
Let's hear about the teachers and school friends
Tell us about your family schooling traditions, school traditions, does your school still exist? Have you visited it?
What about your ancestors education? -have you found their school records or reports? -what records have you found & where? -any teacher discoveries?
Memories
Carmel has written a great post about school day memories.
Fran has written about her first day at school.
Jennifer – We made Waldorf salad in cookery. I didn't and still don't eat dressing so I refused to eat it. they made me sit there through the next two classes until I ate it. I didn't care. I didn't eat it. Teacher hated me after that.
Pauleen – Stubbornness wins! I never had a cooking class at school – the joys of the science class.
Finishing off with a pic of a happy Schoolgirl circa 1964,#ANZAncestryTime pic.twitter.com/EF2epdkHgS

— Jill Ball (@geniaus) January 12, 2021
Sandra – I just remembered, In year 2 I used to write back to front and right to left. Must have been interesting for the teacher. In college, I wrote the same for some notes because I got bored. I'm left-handed if that explains it
Pauleen – I have to say I have very fond memories of my high school and its advanced learning opportunities with language and science labs, good teachers and a fab library. I finally felt like I belonged somewhere.
Jo – 2 different primary schools & 2 different high schools – though 2nd high school was the 1 I was supposed to go to in Yr 7 so knew some of them. 1 primary school new school – 8 students & I was only girl for a while
Jill – In my final years was a gopher for the boarders. I used to post their letters to bypass the censors (nuns) and used to buy all sorts of contraband except alcohol.
Jennifer – We recited the times tables over and over every day. They were imprinted on our brains. I've never forgotten them
Sandra – Not a tradition but we were given a rating first to last in the class. It always motivated. Wouldn't be able to do that now
Carmel – at boarding school we were not allowed to wear "witches britches" – remember those long knickers, usually coloured and sometimes with frills – fashion in the late 60s
ANZ – I always wanted to go to boarding school – I think it was all those English books about tuck boxes and midnight feasts. Am sure it wasn't always like that!
Pauleen – I felt for some of our boarders who had a terrible time with teachers but couldn't speak or write to parents without censorship. Mr Cassmob only saw his parents once or twice a year once a boarder. We made sure our girls never boarded.
Maggie P – we had a roster to take turns with torch and clock to stay awake until midnight. I was a heavy sleeper. Took torch in my sleep I think. Someone else woke up and we went downstairs for our feast about 1am.
Jill – My most vivid memory was spending two months in hospital in the term prior to our Leaving Certificate. I scraped through. I put a lot of weight on in hospital and wouldn't go to our end of year celebration because I was so fat – nearly 9 stone
Sandra – At primary school, every report said I was too quiet. In year 3 someone poked me in the back with a pencil and I turned around and told them off. I got into trouble and I never forgave that teacher. Mum had to bribe me with a bag of lollies to go back.
Jill – I remember us all rubbing ourselves with a bush that gave us a red rash. We were hoping the school would be closed if enough of us got measles
Fran – We had out hems measured at a govt. high school. If you leaned forward you could reduce the measurement. I think there was a line of girls leaning forward.
GenXalogy – I adored school. I attended three different high schools: a country public school, then two private schools in 'town'. MUCH stricter rules at the latter! Maths test in about week 3… teacher left the room and nobody cheated or even stopped working/talked!!
Pauleen – Frightening memories of primary school, aged 5, being told in graphic detail by my teacher, a nun, what the communists would do to us when they came. This during the "Reds under the beds" scare. Stayed with me for years.
Carmel – Boarding school not at all like the story books but I did make some great friends in 5 years there. Was a huge change from a 2 teacher country school, I met girls who even had their own bedroom!!!!
Hilary – We had an outside toilet block at primary school in the 1960s
Fran – Us too. When my brother started school he was afraid of going there as it was stuck out the back so I had to wait outside for him. Unfortunately, a teacher told me off for hanging around the boys' toilet so got moved on. Brother was not happy when he came out.
Pauleen – School rules weren't intimidating for me as I was a compliant, well-behaved child (yes, things change!). As a prefect in high school one of my jobs was to ensure compliance with uniform rules etc.
Jennifer – My happiest memory of school is riding my bike to and from every day. Rain hail or shine!
Sue – Changing schools at high school was terrible – lost all my friends but loved library at new school
Hilary – in primary school we had a carpet in the library created static and metal shelving made for some shocks
Jill – I can remember being told that people in mixed marriages were evil. I couldn't see much wrong with my parents! But this was mostly in secondary school. Sister Eugene was a fearmonger/ She was relegated to the tuckshop when I was in third year.
Jennifer – Strong memories of very strict rules on school uniform. Who remembers those drab grey winter tunics with box pleats. They looked dreadful on this chubby teenager.
Sue – Missing three months of school to travel around Australia as a family, having to teach my brother how to write in cursive while we were in Darwin. Teacher asked me to keep a journal about what we saw and learnt, but my brother's teacher organized daily lessons which I ended up making sure he did, beginning of my teaching career.
Jennifer – I loved library class and just being in the library. I enjoyed shorthand, typing and accounting. I was good at those subjects
Maggie P – Doing a short musical in Std 3- aged about 9. I was supposed to help an old man onto a 'log' but they forgot to put it on stage until the end of the scene! Loved performing anyhow.
Pauleen – Dozens of girls climbing the wooden stairs to the concert hall at high school, making nary a sound with shoes or chatting. Sitting stiff as a board during a performance and not looking around or fidgeting.
Carmel – in primary was in a small 2 teacher school learnt lots from older kids in same room. Was always frustrated with prescribed readers, just gave a snippet from a longer novel
Jennifer – When I think of school, I think of how much hated it. Primary school was ok but I hated going to secondary school
Pauleen – Unhappy memories: at a Catholic primary school feeling often "odd man out" as an only child of a mixed marriage.
Fran – My memories of school are both good and bad. Good: one teacher that read out to the class a Famous Five Adventure so I then just had to read books with chapters after that. The first one took ages. By the end of the series I was a much faster reader.
Sue – Playing softball with friends, then missing those same friends when changing to another school
Jill – We used to do a lot of marching at school – The nuns used to take over Victoria Street, Kings Cross and march us up and down at lunchtime.  The nuns encouraged us to be modest and wear petticoats under our uniforms. I was severely castigated by Sister Christine when she spotted my bright red half-slip. Good girls didn't wear red underwear!
Friends and teachers
#ANZAncestryTime Nice to chat. Will be back another time. I'll say goodbye with 1973 netball team photo. From Puke Ariki. I had big white ribbons. pic.twitter.com/BKZssKUAce

— Maggie Pink (@MaggiePink5) January 12, 2021

Brooke – Most disliked teacher Subbed for 1 term in grade 3. He used to fire staples & blackboard dusters at us. I kicked him in the shins for teasing me. I got in trouble.
Maggie – We had a sub maths teacher throw blackboard dusters at us. He ended up having a nervous breakdown (wasn't me!) and leaving.
Fran – I had one teacher that Mum made cry because he wrote something in my report that was not true so he could not be a good teacher if he thought this. He was much nicer to me the next day at school.
Jo – music teachers at both schools favourites – now friends on FB! Disliked my Yr 7 English teacher – we were always in trouble. Still friends with school friends and been to 10 yr & 20yr reunion of 2nd high school (no 30yr one organised!)
Jennifer and Fran and Sue – I've never considered attending a school reunion. That would be my biggest nightmare
Carmel – School reunions never appealed to me either but I was contacted for the 50th and set up a private FB group, we all shared photos and a lot of laughs, was quite glad I wasn't in SA for the actual event but facetimed with them on the night.
GenXalogy – My favourite teachers were ones who weren't afraid to toss out the script and do something completely different. Ms. Dawson (Yr 8 HASS, no relation), Mrs. Merriman (Yr 11 English). Props to Ms. Abbott (Yr 8 English) for starting me off on family trees.
Maggie – There were a couple of very special teachers during my school years, who kept me sane (and at school). I was glad to leave and get on with life
Jennifer – I couldn't wait to get out of there. Funny thing is I've loved learning as an adult
Jill – My two besties from school are good friends. I attend each of our ten yearly reunions. It's interesting to see the girls have developed. About 20 of us meet up every few months around Sydney. Covid has put a spanner into the works with that.
Pauleen – I've been to one primary school reunion years ago which was interesting. Despite living at a distance I've been to a few high school reunions over the years – interesting to see how we've changed and how things that once mattered no longer do
Jill – I don't know how those nuns coped with the huge classes. In our final year English class we had 55 girls.
Maggie P – We went to boys' Catholic HS for physics and chemistry in my last two years of school. Br Luke would never embarrass a girl in front of the boys- always checked we had right answer before asking us. Once gave me 11/10 for a problem, boys couldn't cope.
Sue – I loved Mrs Chalmers, my grade 6 teacher, probably my incentive to teach, 4 of my friends in that class also became teachers. Even went to her funeral
Pauleen – I don't remember any teachers especially disliking me at primary school other than because dad wasn't a Catholic. He wasn't as subservient to them about disciplinary action either.
Hilary – my language teacher also taught classics neither were my strong subjects I wanted to learn Latin as thought it might help in my career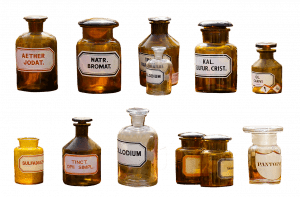 Pauleen – My favourite teacher at high school was Sr Mary Benedict – she was such a smart dynamic woman who taught my science subjects. Sr Mary St Christopher who taught physiology in Junior. Sr Mary Borgia taught German very well.
Jane – I think I have blocked my school years out … I do recall that I found Art particularly traumatic in primary school because of the mismatch between what I could see in my head and my inability to draw it
Sue – I had a German person teaching me French and a French person teaching me German in high school, I loved languages
Fran – I think that I was fortunate to have many of my high school teachers and uni lecturers from different countries. Being from a small town in NZ this widened my horizons heaps.
Jill – Sister Casimir in 5th and 6th class used to borrow books for me on her library card so I'd have more to read.
Traditions
Remember the days when they printed everyone's exam results in the newspaper … couldn't do that these days!! – Jane
And you'd head to the newspaper outlet to find out your results. Didn't go well the first year in uni when I bombed some subjects…not at all popular with parents – Pauleen
None of my family were teachers in past generations – they were lucky to get to school given they were regularly on the move. My husband's family has a tradition of teaching which continues today. – Pauleen
All schools I went to still exist. Did 1 lot of prac teaching at 1st high school! – Jo
Search family memorabilia for school photos; old school report cards; books that may have been awarded as prizes (I have a few from ancestors); Facebook pages for the school or school photos. Ask relatives. I have my grandmother's Scottish certificate. – Pauleen
My primary school still exists & my niece & nephew go there. Sometimes Mum picks them up so she has been at that school gate since 1976. My high school still exists too…you might have heard about it

#

TheTeachersPetPodcast

– Brooke
My primary school was demolished in the late 1960s. My high school celebrates its 160th anniversary this year, Qld's oldest secondary school – Pauleen
Hated the ANZAC day races at school so three of us would all run over the line at the end holding hands, so no one came last – Sue
I remember the small bottles of milk that we were given and made to drink at recess. They were delivered early morning and sat in the sun until they were given out. I'm sure many people were put off milk for life by it. – Jennifer
Yuk, yes by morning recess time the milk was hot- no refrigeration at our primary school. Most of us were from farms so didn't need bottled milk. – Carmel
A3: Both my primary and secondary schools still exits. I have driven by years ago. At college many of the buildings have been replaced or upgraded and the prefabs removed from primary school. Class sizes and the number of classes have reduced. #ANZAncestryTime pic.twitter.com/eY8C6XDYhB

— fran kitto (@travelgenee) January 12, 2021

Family school tradition… after every P/T night my dad would tell me the teachers said I needed to work harder. It took me far longer than it should have to work out they didn't say that, it was just what he thought. – GenXalogy
Primary school traditions: St Patrick's Day concerts and fetes with home made goods. High school traditions: giving friends holy pictures with personal messages written on the back; celebrating friends' birthdays bringing home made cakes and biscuits. – Pauleen
As part of curriculum at Sorell School, each class spends a week at the Pioneer School in role play as if in 1821, inkwells, nib pens, nose on chalk on chalkboard if naughty, check fingernails before entering room etc – Sue
I looked up centennial magazine. There was photo of my aunty in 1922 in school uniform. She was one of the oldest/tallest. She went on from school to train as a nurse. – Maggie P
A high school tradition which remains is the ability to sing the school anthem in Latin, Angeli Archangeli. Some things stick in the mind – Pauleen
Not only have I visited my old school – I joined the staff as Head of Library 35 years after I finished my schooling. What a blast from the past! Rules were relaxed, there weren't many nuns, students were allowed to speak in class – Jill
all my 6 siblings attended same rural local primary and then my brother's 9 children went there too – no more in the family to follow – Carmel
Three generations of my direct family have attended the same high school: mum, me, our daughters. Special memories over the years. Sadly generation 4 lives in the NT so won't be going – Pauleen
All schools I have attended are still standing, and I taught for 21 years at Sorell school which is the oldest school in Australia still operating from the same site begun in 1821. – Sue
We have had several high school class reunions organised by a couple of those who have stayed in New Plymouth. At school 125th celebration, the boarders had lots to say- our bond was so much stronger- and our memories so much funnier or poignant. – Maggie P
Ancestor education
Maggie P – Found enrolment for my uncle at Camerons school on the West Coast when he was 5. My mother was born there but must have moved to Kumara soon after. My Aunty, 10 years younger than my mother, never knew they'd lived at Camerons, but school record clinched it.
Hilary – FindMyPast have lots of the records and they are an interesting read also found newpaper report of non-attendance prosecution
Fran – Newspapers are a good one I forgot about. Many Uni exams, nurses, public servant exams, etc are reported in local newspapers in NZ.
Brooke – In the @

BNArchive

I found reports of truancy. My great-grandmother's parents were hauled in & fined for her non-attendance when she was about 9.
Hilary – just found the scans of those school reports for my Mum need to take another look at them
Brooke – I have found some Cambridgeshire school records (can't recall if it was Ancestry or FindMyPast) which listed my great-grandmother. My gg-grandfather was a schoolmaster in Ireland c.1880 but I'm still looking for records.
Pauleen – Have you checked the county archives to see what they might have? Also the national Archives Ireland has some records but they're not digitised
Pauleen – School centenary publications or similar can be useful but do try to check for accuracy. Trove stories of the school's opening or events…look beyond your family's name. See if local history museums have any records or information, useful in country areas
Pauleen – Qld State Archives also has some records for the Grade 8 Scholarship exams – I need to revisit these.
Hilary – My grandmother's cousin was a pupil teacher. I also have school photos of my aunt's class
A4 Think this is my dad in his school uniform in early 1940s or late 1930s https://t.co/7n9Y0TKjXk

— Sue Wyatt (@tasteach) January 12, 2021

Carmel – Have a pic of my husbands mother at school in 1925 Maroubra Primary
Jill – My Dad left school at 13 to work on the farm, my Mum left at 15 to work in the Post Office. My parents valued education – I was the first in my immediate family to gain a university degree (or 3).
Pauleen – My generation was also the first to go to university – no, there was one person ahead of us in a different family I didn't know. I'm so grateful to my parents for the opportunities they gave to me, especially being a girl. Mum went to Junior (grade 10). One of the biggest things I owe my parents who were working class and my mother who nagged my high school to admit me – I'd gone to a primary school with a different order of nuns. She was sure determined!
Carmel – Me too, none of my siblings completed High school so I was the first to go to Uni etc. very grateful to my mother who valued education as she had to leave at the end of primary school, no money for her to travel to a secondary school
Sue – Have found newspaper reports though of ancestor parents being fined for truant children
Maggie – I've looked through school records at Kent Archives in Maidstone – fascinating details there! Sadly, none relating to my ancestors.
Sandra – There are a few reports of school picnics on Trove from my grandparents time. They are always interesting reading.
Jennifer – Have found teacher records in @

PRO_Vic

My gg gfather was schoolmaster on the ship. information about him in passenger record
Jennifer – I've come across many articles about teachers on @

TroveAustralia

– school concerts, outings, teachers leaving the school or district. But not for my ancestors
Maggie – I had a look on @

findmypast

in their Yorkshire school records for my great grandmother but couldn't find her – she left for NZ aged six so probably didn't start. Will have to look in NZ records for her instead!
Carmel – Have school admission records for my father and his siblings in 1921 but hard pressed to find any others
Jill – I have found several reports that mention my Mother and her sisters' achievements on Trove. I'm grateful that the Cobar newspaper reported on school activities.
GenXalogy – I have all my grandmother's primary school reports (hilarious reading!!), and I have sourced quite a few records from school archives over the years as two of my great-grandfathers were teachers. (One of the great-grandfathers dropped dead just outside the school after a particularly trying day. I may or may not have threatened my students that I may do the same.) (I totally have.)
Pauleen – School admission registers are gold, and even inspectors' reports can help. Requests to establish schools can include relatives names, and their children's ages and names.
Maggie P – My father was at the younger end of his family. Once he passed Proficiency in Std 6 he had to go out to work as the family were too poor to send him to high school.

Pauleen – I have found most records for the relatives who attended state (government) schools because, where they've survived, they're at the archives. Some have been lost over the centuries/decades. How to find the Catholics is my new challenge.

Fran – I have found schools for some of my grandparents in both London at the archives and libraries. In New Zealand the NZ Society of Genealogists have great school records. Helps with names, dates and addresses.

White77 / Pixabay

Readers: What are your memories of your schooling? Have you found anything about an ancestor's schooling records?