Another great chat about researching English ancestors at #ANZAncestryTime
What record sets have you found helpful for researching English ancestors?
Have you visited any English record offices or repositories or used their online catalogues? Was this helpful?
What websites, societies, books or course have you found useful for researching English ancestors?
Has your research revealed why your ancestors or relatives left England?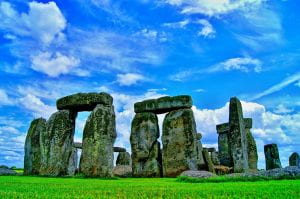 There were many record sets and websites mentioned:
GENUKI, FreeBMD. FreeCen, OPC (online parish clerks), The Genealogist, Family Search, National Archives,
Carmel mentioned the AJCP which gives links to record offices etc throughout England.
AncestryChat: Another awesome resource is: familysearch.org/mapp/ I often use this to find which parishes existed in a civil registration district.
Helen: I love that Cornwall OPC! It's the best! It's great to be able to douse the noise of the bigger search engines and easier to see patterns
Michelle: All the FreeBMD etc already mentioned. I use the GRO index a lot to find children born and died between censuses or to find maiden names. FS have a lot of Northumberland Parish Registers – some indexed, others you need to browse.
The Record Office for Leicester, Leicestershire and Rutland is excellent, with a good online catalogue. But also, lots of local family history societies have research centres too, worth checking out.
Absolutely! #OnePlaceStudy websites haven't helped me with my own ancestors, but from feedback I've received I know my own OPS site has helped others with theirs!
SOPs: FreeBMD; local BMD sites for Shropshire, Staffordshire, Cheshire; GRO birth/death indexes; Lancashire OPC site; GENUKI; Find A Grave / Billion Graves; Google + Google Books/Images; Internet Archive; Hathi Trust; plus the big genie/newspaper/map websites.
Sharn: My Phillimore's Atlas and Index of Parishes is an all time go to book. I always have it handy

ANZ: It's been a research bible for years hasn't it? Do you find yourself defaulting to a book rather than search online?
SOPs: For English ancestors and people in my #OneNameStudy and #OnePlaceStudy, primarily BMD indexes/records, parish registers, censuses, wills, military records, newspapers, county archive catalogues, MI records.
Jane: I use the Lancashire Online Parish Clerks quite a lot … lan-opc.org.uk
Maggie: I've done the Higher Cert through @TheIHGS which gave me a wonderful grounding for researching my English ancestors, plus some @PharosTutors courses. Useful books: Herber's Ancestral Trails, plus all the Gibson guides.
Sandra: I did a pharos' course once a very long time ago – but not sure how useful it was at the time, maybe might be better to do one now that I have more experience. I don't have that many books on English research – google does it for me if I don't know something
Pauline: Books: The National Archives (Colwell), Hertfordshire Muster Rolls, Hertfordshire Icknield Way, Tracing your family history in Herts (HALS), Hertfordshire Brewers, Tracing your northern Ancestors, Behind the Plough (Agar). journals and local history books
Hilary: Check out the local societies use GENUKI or Family Search Wiki many have websites or Facebook groups local knowledge is worth its weight
Tara: Any local FHS I've contacted has been helpful. I've an old copy of Ancestral Trails, which I found useful in the beginning (many sources mentioned are now online). But I've also got texts on Equity Courts and Title Deeds – more specialist/rarely used, even now
Sharn: Using Essex Archives online I took a branch of family back to the early 1500's a few years ago! They were ahead of their time

Fran: Cousin and I found loads of interesting rental archives, real estate and rent records there. The turn around to get documents was fast too.

Sandra: I think they are the only ones that have the full parish registers on line (not just an index)
Shauna: always look for the family history society website for your county or research – they can be so helpful and often resources are online too
Visiting offices etc
SOPs: I have visited TNA plus county archives for Northamptonshire, Shropshire and Staffordshire, all of which were very helpful. Online catalogues with good descriptions have also helped enormously, Shropshire Archives' in particular for me.
Fran: Walking in the footsteps of your ancestors is so important!!!
Pauleen: We all need time, more time…and more money for travel and accommodation!
Reasons for leaving??
Helen: I wondered about the climate thing when I was in Cornwall June 2017. Stood in front of my ancestors' house on Marine Terrace, the Prom, Penzance – why would they ever leave somewhere so beautiful, overlooking Mount's Bay. Winter was the answer!
Jenny: my Rich branch came from Bristol in 1858 chasing gold, Cordeaux from Yorkshire was in Commissariat in 1817, his future wife came from London with her brother in 1815 who was the 1st non convict govt appointed solicitor
SOPs: In the main it seems people in my family tree, one-name study or #OnePlaceStudy who left England did so for better employment/farming opportunities, or sometimes to make a fresh start after bankruptcy proceedings.
Margaret: My guess it was to have a better life – and they certainly did. Left Kent in 1839 and ended up owning a large house and lots of land in the Hutt. Difficult times at first as the first settlers, but they succeeded
Sharn: My two times great grandmother left England after her husband died. I don't know what brought her here with her 10 year old son in 1860
Tara: One of my more colourful ancestors entered ministry, then joined up (WW1) and then was sent to minister in Kentucky, where he discovered jazz 🙂
Sharn: I had English ancestors who migrated to NZ as Albertlanders in 1862. Albertland was a non-conformist settlement
Jane: One or two transportees and others presumably looking for a better life. One family went to Australia because they already had relatives there and ended up looking for gold in Bendigo
Pauleen: It seems my Kent family may have left due to bankruptcy with their pub ownership plus opportunities for the family.
Jennifer: This is the big question I'd like answered. My 2 x great grandfather supposedly jumped ship in SA. He left a wife in England and married here so there's questions around that.
Shauna: no nothing specific but I can see those from Cornwall would be looking for employment, better climate while those from the Black Country of the English midlands would want to get away from the smoke and grime
Sharn: I have been researching English ancestors who established patterns of county hopping to marry. I've found patterns of generations of this so now know to look over the border for missing persons
Blog posts:
Pauleen about her first migrants, Enclosure record,  tithe records and maps
Readers: What English records have you found useful when researching English ancestors?