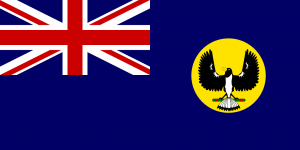 I am writing  a post for each state of Australia with a list of great resources for researching ancestors in that particular state.  Tasmanian records are held mainly at Libraries Tasmania where both archive and library resources are on the one website.
All headings link to the website.
There is a family history portal here, which then leads you to places where you can read a guide to researching the topic or you can view records on the topic or you can visit a website on the topic.
They also have a link to SA Memory which is a website so everything can be viewed at home.
The digital collections at the library include oral history and letters and diaries plus other topics.
The library also has a chat with a librarian area for asking questions about your research.
This is also known as state records of South Australia.
There are some online records found here but many have been uploaded to Family Search website (free just set up an account) or are part of the Flickr state records collection. They give a guide on how to find where the online records are kept.
They have a great page about researching your family history with a guide to what records are available.
Passenger lists are also found here and can be downloaded as PDFs.
Graham is a local historian in South Australia and has some free databases on his website as well as a great reference page explaining what can be found on different birth, death and marriage certificates around Australia. Make sure you also check out his research guides.
Family search is a free website with lots of records from South Australia recently uploaded to them. The link in the heading takes you to the wiki showing all the records found on many different websites. Those with $ means you need to pay money to join and see the records but there are many that are free images.
If you become a member you will then have a variety of different resources to use both online and at home. But there are also some online database records that non-members can use on this site.
This museum has a special section looking at family history of Aboriginal people. There is a PDF index of family names that can be checked. They have about 100 collections online in their archives that can be looked at.
Readers: What are other important websites you use to gather information when researching ancestors in South Australia?
Please read the comments as other family historians have added more websites to use.