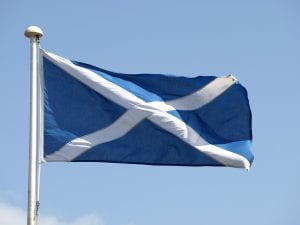 The last week has been interesting for me. Firstly our twitterchat was about Scottish ancestors. I mentioned two that I have found on dad's side of the tree.
Catherine McKay tried in Edinburgh in 1848 and came to Van Diemens Land as a convict
Her future husband William Dawson tried in Edinburgh in 1847 and sent to VDL as well.
I have not researched these two people yet, as I am trying to write biographies of each grandparent and then great grandparents etc. I know more about mum's side of the tree so normally look for the information for their stories first.
But after our twitterchat on Scottish ancestors, I learned about so many resources, I think I might have to quickly get onto that work. Then I got an email from One Place Studies about a presentation by Chris Paton who is well known for his Scottish research. So I watched this and found out so much more about resources to use prior to 1800.
One of the participants in the chat was Scottish Indexes which has been holding regular conferences since April 2020 and all free. The website also has a fantastic learning zone to help you research your ancestors in Scotland.
They mentioned there was a lot of information on Scottish convicts so, of course, I went to the indexes and put in the names of my two convicts.
WOW, information on both of them.
Both had been convicted with other people but not all had been transported. Apparently you can buy the records for the High Court – Crown Office  precognitions and High Court of Justiciary Trial Papers. These will detail the trial and evidence from both sides.
I think I might make October my Scotland month and get onto those Scottish ancestors. According to my Ancestry DNA test I am 34% Scottish this being inherited from mum with 27% and dad with 27% mainly from the highlands and islands and in particular South Sutherland.  My brother also inherited 35% from our parents.
Now I wonder who these Scottish ancestors are from mum's side of the tree? I do have one convict from County Donegal near Londonderry so maybe her parents came over from Scotland at some time before the 1830s when she was born.
Oh well, I need to start researching more!!
Readers: Do you have Scottish ancestors? What resources did you find useful for researching them?