This week #ANZAncestryTime chat looked at Family Tree software and online tree services.
For your main family tree, what software or online tree service do you use and why?
What other software or online tree services do you use or have used for your family tree and why?
What important features or functionality do you look for when choosing a home for your main family tree?
Do you prefer a program that interacts with online services such as FamilySearch, Ancestry, etc?
Some participants have their main tree offline on their home computers, but might have a basic pedigree type tree on online websites. But if they have DNA tested they have a well built tree on the site where they tested as well as a GEDCOM uploaded on other sites where they have also uploaded their raw DNA data.
Main online websites for creating and/or uploading trees: Ancestry, MyHeritage, FindMyPast, FamilySearch, WikiTree, Family Tree DNA
Offline family history software: Family Historian, Legacy, Family Tree Maker, RootsMagic,
Allie: Offline I use Family Historian, having tried out a few different ones. I have bits of my tree online, as a back up of sorts and to take advantage of record hints, but they are all private. Also have part of my tree publicly on WikiTree.

Maggie: I use Family Historian, but really only for generating large charts. I should spend a bit more time getting to grips with it.

Allie: Tbh I tend to put my research mainly into documents rather than the software, but it's useful for quick reference and producing gedcoms. I probably don't use a tenth of the features.

Pauleen: Ah, another narrative person 🙂

Allie: Definitely! I use a combination of text, timelines and tables depending on what I'm researching, I find it a much clearer way of recording the info as I go and easier to pick up again when I come back. Gedcoms are more of a quick reference tool for me.

Pauleen: Strange as it may seem I really don't like FH software much except for the basic genealogy descendancy. The software makes me feel boxed in and I prefer narrative and using spreadsheets etc as tools. DNA, on the other hand, necessitates using a tree.

Michelle: I use the Person Notes space in FTM to write a biographical narrative and the Research Notes space for thoughts observations, questions, hypotheses etc Combined with timeline view and task list it keeps me on track even if I have a break from it 🙂
Michelle: It is much easier to find errors and do data cleanup in the offline tree and then I can just push the changes to my online tree. So much better for consistency.
Michelle: I like my offline tree for confidentiality, to keep sensitive information private and to store images/documents that are subject to copyright. I like the online tree for DNA matches, collaboration. I prefer offline tree for ability to group, filter and colour code people, generate reports, find errors and do database cleanup, see linkages between people by location. Lots of power that the online sites don't have.
ANZ: Sometimes it's best to stay with what you know. It's so time consuming to learn a new program entirely I've found

Hilary: I am trying to update my file with better sourcing so trying to figure out how best to do it before I add too much not quite there yet

Michelle: It is definitely worth doing. I restarted my tree a couple of times in RootsMagic as I learnt more about how it handled citations and decided I wanted to change how I had set them up.
There was quite a bit of discussion about how to add weblinks to Ancestry so you can extend the story with other sources than those provided by Ancestry.
A4 Adding blogpost to Ancestry web link #ANZAncestryTime pic.twitter.com/jCmzYfbiRS

— Sue Wyatt (@tasteach) April 6, 2021
Dara: I do that occasionally too, though not consistently. Must get better at it !

Sue: I try to research one person at a time and after putting in basics look for newspapers etc and include links straight away before I forget. Do that with library clients as well so they get whole story.

Jennifer: There is so much I need to learn about Ancestry. I don't spend much time there at the moment mainly due to the dreaded time issues

Sue: Also add Trove article URLs to same place as web links

Jane: I sometimes add links to images of a record from FindMyPast where Ancestry has the record but not the image

Sue: I add those weblinks so anyone checking the profile of person they are researching known I have done lots of research on my own not just relying on Ancestry hints.
Jennifer: I'm using Legacy and their Timelines work well. The early FTM had great time lines. I haven't used the later versions so unsure
Dara: I started with Legacy, easy to use. Now I use Ancestry as my main 'tree', but I don't usually attach sources. I save them down in my 'filing system', which acts as my pedigree chart.
Jane: I do tend to work in Ancestry and sync to Family Tree Maker rather than vice versa. I should take some time to learn to use FTM more proficiently rather than just using it as a syncing and merging tool
Pauleen: One reason for choosing RootsMagic was its online links. However I don't load my tree from there to Ancestry etc. I don't load sources found elsewhere into Ancestry, just the ones on their site. I prefer to keep my sources and data separate to my software.
Hilary: I prefer a standalone desktop program as less risk of introducing errors. My software has good matching capability which is one of the reasons I like it
Jane: Sometimes it gets to the point where the additional trees at places like GEDmatch etc. are best taken down and a new more up-to-date GEDcom uploaded from your main tree
Hilary: I love @WikiTreers as it allows a narrative and photographs to be added that I have control over so is main place for my online tree I can also add links to blogposts

Jennifer: I keep saying that I must check out wikitree. Time always seems to get in the way, but I'm putting it at the top of that ever growing list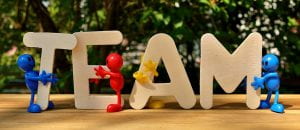 Fran: Yes the online trees are great if you are sharing / collaborating with family in distant places.
Fran: Ancestry has got us more entwined with trees and DNA as we get more matches.

Sue: I only put public tree on Ancestry when I was doing DNA, prior to that, kept on my computer and rellies could request charts etc especially as they had helped with data at family reunions
Sue: Where is everyone else? on Ancestry, also where I have DNA tested lots of rellies, great hints, ability to add sources and weblinks as well as add to a timeline. Great support help area
Allie: Ease of use. I like software that is easy to navigate and fairly intuitive/WYSIWYG. I'm not going to be using it much for anything other than producing gedcoms & recording sources, so lots of extras like reports, charts and maps aren't that important to me.
Maggie: I look for ease of use, good search facility, reporting features. Plus good support from company.
Jennifer: I was drawn to Legacy because of their sources capability. It took me ages to get my head around how to use it. When I was almost about to give up I figured it out and know that I made the right choice for me.
Margaret: I was talking about merging FamilySearch entries within the Legacy FamilySearch box as against going to the website and doing it. Merge in Legacy is easy.
Pauleen: Confidentiality, compatibility with online databases and especially flexibility in relationships. Same sex marriages, pre-marriage childbirth, divorce and separation are part of many families
ANZ: I tried out the My Heritage app recently and liked it. I use family search and Ancestry apps regularly
Fran: I also use Family Tree Maker with it linked to Ancestry and Family Search. It's linked to various persons DNA i manage. Plus I save Ancestry sources I find – good when I do not have time to source immediately. Risky however better than not saving them at all.
Jane: I used to use Legacy years ago and really liked using it but in recent times I have switched to Family Tree Maker because of the way it syncs with Ancestry. My Ancestry tree has a very broad base with lots of DNA matches connected
Fran: Moved back to Reunion when the app came out. Like having everything on my ipad when I go away. Before I used to duplicate all the sources on Evernote with digital images so needed the paid version. Evernote had a big price increase so it cemented the change.
Maggie: Use Heredis for some of its reporting features, plus Family Historian for when I want to print large family trees. Use online private unsearchable trees on Ancestry for figuring out DNA matches. Plan to put a basic tree up on Findmypast.
ANZ: I found Legacy really difficult for a while. While in lockdown I decided to learn it properly instead of just trying to wing it. I love it now that I know what I'm doing
Jane: Main tree on Ancestry synced with Family Tree Maker on laptop. Smaller direct line tree in a few other places e.g., FindMyPast, MyHeritage …
Sue: I have main tree on Ancestry but basic trees for DNA mainly on MyHeritage, Family Search, FTDNA. Often just pedigree trees then as match made, add to the tree
Margaret: A lot of my work is added to @wikitree. I spend a lot of time correcting entries on FamilySearch. So I have trees there as part of the global trees
Jennifer: I have a basic outline of my tree online at @Ancestry and @FamilySearch mainly for the hints and as cousin bait. I do it because I know I should, not really because I want to
Margaret: I use Legacy for all my many trees offline. It syncs to FamilySearch. I load Gedcoms elsewhere. I contribute to my nephew's research tree on Ancestry (back that up to my computer)
Sandra: I use RootsMagic for my offline tree because it's simple and easy to use and reasonably priced. I have 2 trees on Ancestry, one is for DNA matches and one for general research.
Hilary: I have my own database that can't be altered by others on my computer but find collaborative sites good for cousin connections
Fran: for my main tree I use Reunion on my Mac. It suits my lazy sourcing, images collections, transcripts and more. It is not connected to any online service so is a secure as my computer
Pauleen: When so many people had my tree online I defaulted and made mine public on Ancestry. I find it useful as a reference and as a way for people to see how my DNA links. I use RootsMagic offline which can sync with Ancestry.
Sue: I used to have The Master Genealogist but since it is not updated I moved it all to both Ancestry (Online) and Legacy (on my laptop) I add to the one on Ancestry more than Legacy
Readers: How do you keep a record of your research? Do you have it online or solely offline?