As mentioned in yesterdays post about camping holidays, my brother or I would often take a school friend with us on our longer holidays here in Tasmania.
We would go to unusual places, sometimes do things our friends might not have done before and when tired from a long day of physical activities, we would play board games on the picnic table.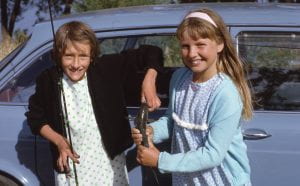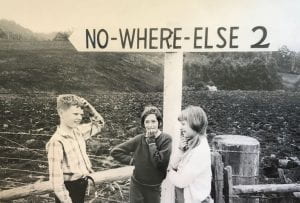 But the biggest holiday we went on was our family, Margaret (mum's sister) and her family when we took off around Australia for three months in 1965.
Our family used a converted Kombi van, side awning and tent, while Margaret's husband Norman pulled a caravan behind their car. We went over on the boat to Melbourne, up the east coast to Cairns, then across outback Queensland to the junction of the Barkly and Stuart Highways in Northern Territory, north to Darwin, then back south to Alice Springs.
It was here where the families parted as Marg's family put their car and caravan on the Ghan to head back to Marree and onward to Melbourne. Our family went to Uluru then back to Alice and the Ghan to Marree where we then spent more time around South Australia before heading back to Melbourne and the boat trip home to Tasmania.
Readers: Did you ever go on holidays with other family members or school friends? What was your most memorable holiday?